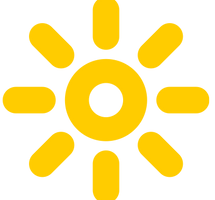 Enjoy Your Life!
LIFEES has a proven track record of empowering health to consume as an experienced health life wholesaler and manufacturer. We have professional team members and distribution centers across North America.

Our mission is to provide professional on-time service, delivery, and value by offering the right health consume products, innovation, and expertise to make your life, health, safety, and/or efforts easier and more productive.
We are a wholesaler & Manufacturer. We dedicate to provide planting supplies, bath supplies, and pet supplies.
Whether you're new to LIFEES or a longtime customer, you may be curious about why we remain committed to remaining a wholesale-only vendor. It may seem limiting for us only to sell to retailers, but we are here to serve our buyers, not compete with them. Unlike some of our competitors, we don't even operate retail stores. The only way for the general public to buy JNose products is through retailers like you. We're here to support your growing business 100% of the way.
We would be in the blind without it. We use it to adjust our 6 LED lighting panels in our greenhouse for the same light levels above the plant canopies.

Cable restraint Based on other submitted comments, we mitigated the potential for breaking the sensor cable internal solder connection by attaching a loop of the cable to the back of the unit with velcro. That way, the velcro point is the point of cable stress, not the solder joints inside the unit. So far, no sensor cable breakage.
Packaging excellent no damage to the product this product operates as described on Amazon. I have since found out different plants need different types of light. This product is very precise on its readings. Thank you for thinking for price enabling me to purchase this product.
First off I'd like to say I got my product really fast also the product is high-quality considering the price was like half of some of the other places I couldn't believe it highly recommend these people highly they're fast with emails questions answered and the kid was just beautiful I got a par meter .